Revolution Tea
Quality coffee deserves quality tea
Premium Tea

 for the office

100% NATURAL:

Revolution Tea is a 100% natural premium leaf tea with a unique range of flavors and a contemporary design.

100% SUSTAINABLE: Revolution tea comes from the best tea gardens in China, Sri Lanka, India and Japan and is produced and packaged under conditions that focus on hygiene, optimal quality and good social conditions. The tea chests by Revolution are hand made from bamboo with the FSC certification.

A LOGICAL CHOICE:

 When you choose to serve Buscaglione coffee you realize that quality coffee emphasizes the quality and strength of your brand. Serving a premium tea blend is a logical next step.

NO-COST EXCHANGE: Exchange your current supply of tea for Revolution Tea and receive a PerTazza tea dispenser free of charge. We will donate your old tea to the National Food Bank so that nothing goes to waste. 

*Min. 25 employees required.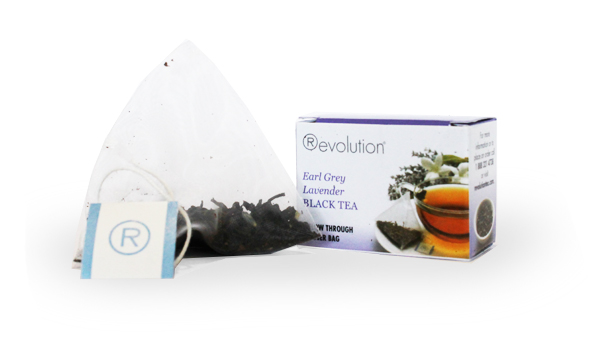 Earl Grey Lavender
A unique twist to a popular favorite. Ceylon, Oolong and Darjeeling estate tea leaves are lightly flavored with oil of Bergamot and combined with super blue lavender to create a wonderful, sweet tea.
---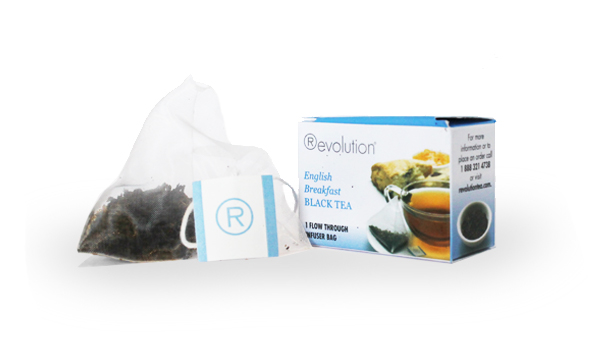 English Breakfast
Fermented black tea produced with the best Ceylon
and Assam leaves. A robust  classic for any time of day.
---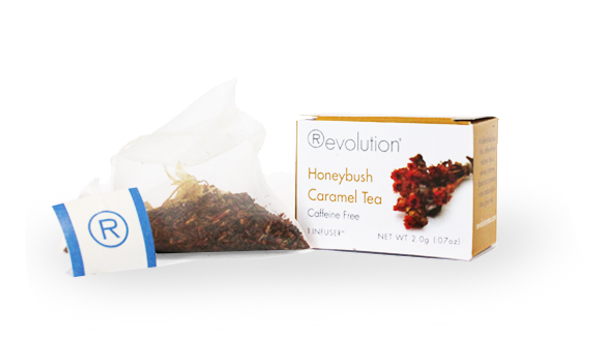 Honeybush Caramel
The complementary flavors of rooibos and honeybush teas blend together for a smooth, earthy base, which we've infused with the sweet notes of creamy caramel. Together with subtle floral notes from Chinese safflower and Egyptian marigold, the caramel lends a light sweetness to the naturally sweet honeybush and rooibos leaves.
---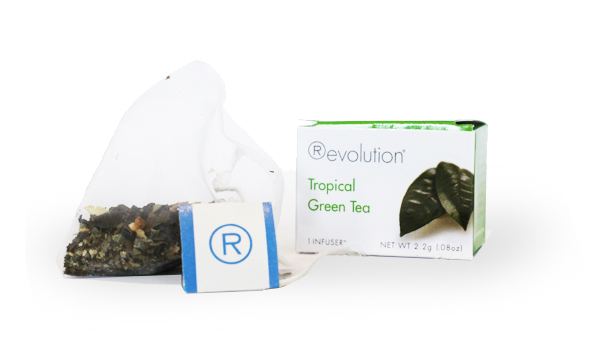 Tropical Green
The flavors in Revolution's Tropical Green Tea combine to create a cup that is both fully green tea and sweetly reminiscent of a day on the beach on a tropical island. With pieces of pineapple and orange peel.
---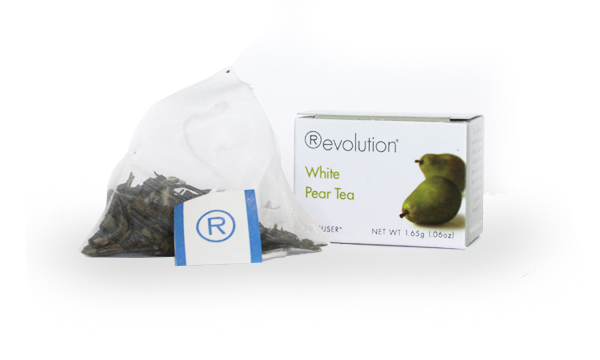 White Pear
The bright and fragrant smell of pear makes you think of walking through an orchard, and the same smell wafts up from a cup of Pear White Tea from Revolution Tea as soon as the mesh infuser bag hits the water.
---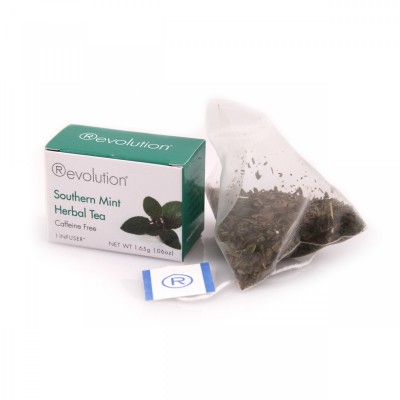 Southern Mint Herbal
Southern Mint Herbal Tea delivers a powerful cooling sensation with 100% whole peppermint leaves in an infuser bag that looks beautiful in the cup while allowing the water to move freely through the tea.
---
Including a FREE Tea Dispenser
When you choose to order Revolution Tea on a regular basis we will give you this stylish tea dispenser for free.