Step 1:
the best coffee beans
from Buscaglione
Buscaglione coffee: from the Vatican to your office
outstanding coffee
starts with Buscaglione
AUTHENTIC ESPRESSO BAR QUALITY:
Together with WMF Nederland, FrieslandCampina, De Koffie Consultant and Cocoon Coffee we have ensured that real "barista quality" coffee from the fully automatic machine is guaranteed.
THE BEST COFFEE BEANS:
Buscaglione provides you with the highest quality coffee. Buscaglione started their business in 1899 as supplier to the Vatican. They have won many awards and have been at the top of the Misset Horeca Coffee Top 100 for years.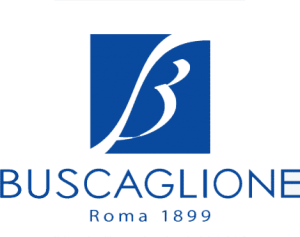 Buscaglione was established in 1899 and started as supplier to the Vaticaan. Nowadays it is served in acclaimed restaurants such as the Librije, the Grand and the Hilton.
DANTE "THE NOSE" ANDRENACCI
Master roaster Dante Andrenacci guards the famous subtle round taste of Buscaglione for every coffee blend. In a unique way, Andrenacci creates delicate blends from beans acquired from plantations around the world. These beans are roasted separately from each other in order to preserve the unique character traits. Because of the subtle and round taste, this coffee roaster has already won many prizes.
Our Buscaglione blends
especially developed for your automatic espresso machine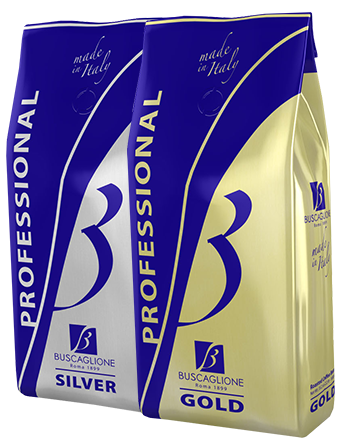 SILVER
A full body was created using beans from Indonesia providing you with a round taste of ripe fruit and a hint of cocoa. You get a medium rinse with firm crema.
GOLD
A powerful blend of Arabica and Robusta. You will experience dark notes of chocolate and vanilla and a slightly fruity flavor. The result: a delicious espresso with a thick crema.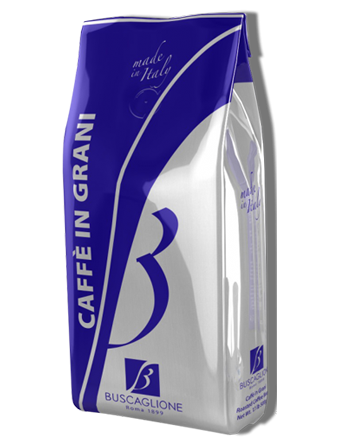 GRANI – 100% Arabica
A delicious blend of 100% Arabica beans. Medium roast for an aromatic and delicate espresso with a smooth flavor.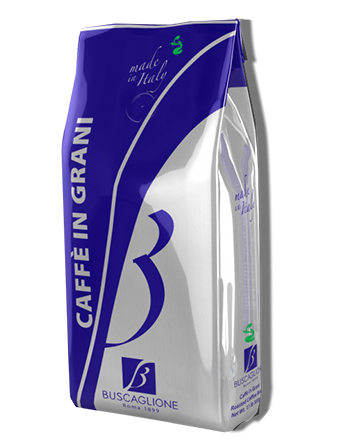 Buscaglione Verde – The Green Bean
Buscaglione Verde is a 100% Arabic blend that has been produced without chemical pesticides and artificial fertilizers. In Italy the bean is Certified Organic. Buscaglione Verde is a recognizable, powerful Buscaglione blend that is ideal for a cappuccino. It has a full flavor with hints of chocolate and nuts. The blend is also very suitable for a pure espresso or crema due to the fruity freshness of the Arabica beans.
Door deze site te gebruiken gaat u akkoord met het gebruik van cookies. Meer informatie
PerTazza gebruikt cookies om u een zo goed mogelijk site bezoek te laten ervaren. Door onze site te gebruiken en/of door cookies te accepteren gaat u akkoord met het gebruik van functionele, analytische, tracking cookies. Functionele cookies zorgen ervoor dat de site goed werkt. Denk bijvoorbeeld aan cookies voor onze zoekfunctie. Met analytische cookies krijgen we inzicht in hoe u gebruik maakt van PerTazza.nl (en echtekoffieopkantoor.nl). Hiermee kunnen wij onze website verbeteren. Analytische cookies houden bij hoe vaak promotionele content is bekeken en voorkomen dat u te vaak dezelfde advertentie ziet. PerTazza heeft conform de EU-richtlijnen en de General Data Protection Regulation (GDPR) een bewerkingsovereenkomst met Google gesloten en heeft het delen van gegevens met Google uitgezet. Wilt u voor al uw internetactiviteiten voorkomen dat uw gegevens gebruikt worden door Google Analytics, dan kunt u de Google Analytics Opt-out Browser Add-on installeren voor uw webbrowser. Voor meer informatie met betrekking tot hoe wij omgaan met uw privacy, zie onze Privacyverklaring (PDF).