Taylors
of Harrogate
Quality coffee deserves Taylors of Harrogate,
tea of the British royal family.
Premium Tea

 at the office

ROYAL TEA: Taylors of Harogate has been a household name since 1886 because of  the attention given to the selection of the finest tea leaves and the blending of the most beautiful flavor combinations. As a result, Taylors of Harrogate has the Royal Warrant and is official supplier to the Prince of Wales.


100% SUSTAINABLE: Taylors of Harrogate is founder of the Ethical Tea Partnership and has built strong partnerships with independent certification programs such as the Rainforest Alliance. Tea buyers regularly visit the tea plantations and cooperatives in order to maintain long-term relationships.

This prestigious family business started in
1889 and is purveyor to the British
royal family. Taylors or Harrogate works
securely from plantation to the cup.
*Min. of 25 employees required.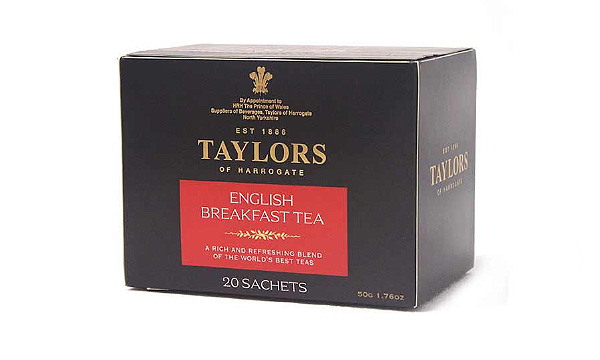 English Breakfast
Rich and refreshing blend of carefully selected tea.
---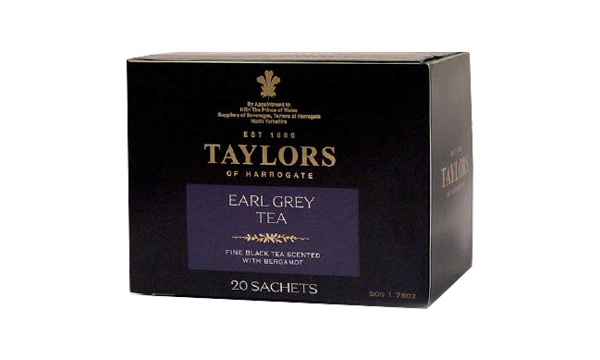 Earl Grey
Fine black tea with natural bergamot.
---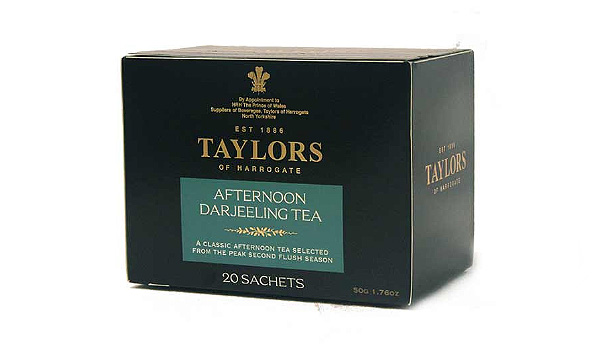 Afternoon Darjeeling
Exclusive and carefully selected tea.
---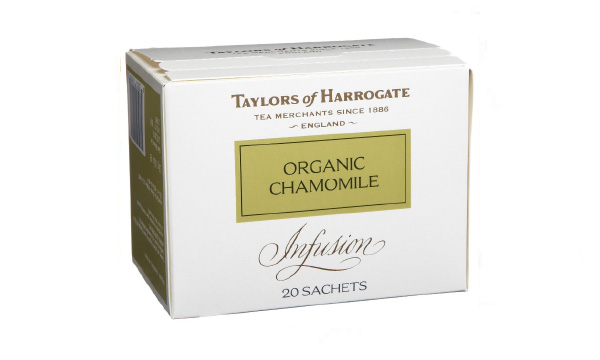 Organic Chamomile
Subtle mix of chamomile flowers.
---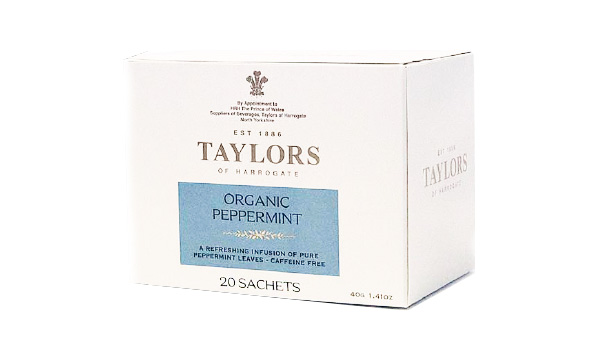 Organic Peppermint
Pure mint leaves.
---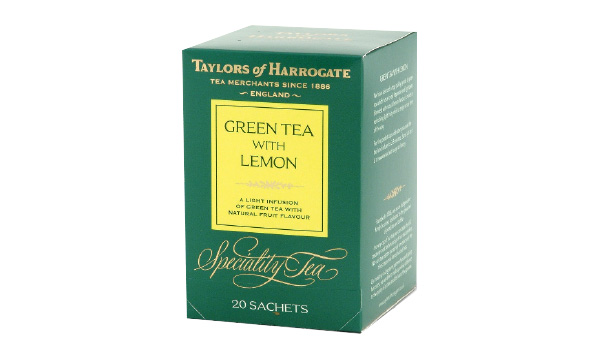 Green Tea with Lemon
Light green tea with natural fruity flavors.
---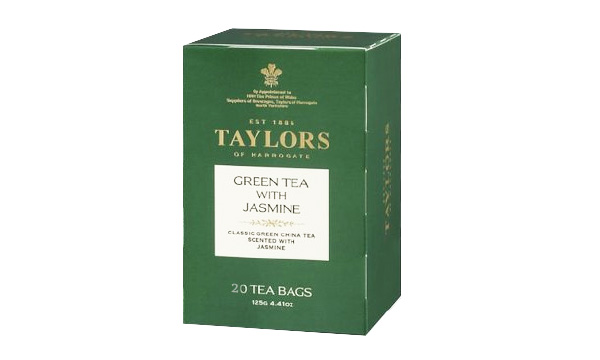 Green Tea with Jasmine
Light green tea with a touch of jasmine.
Door deze site te gebruiken gaat u akkoord met het gebruik van cookies. Meer informatie
PerTazza gebruikt cookies om u een zo goed mogelijk site bezoek te laten ervaren. Door onze site te gebruiken en/of door cookies te accepteren gaat u akkoord met het gebruik van functionele, analytische, tracking cookies. Functionele cookies zorgen ervoor dat de site goed werkt. Denk bijvoorbeeld aan cookies voor onze zoekfunctie. Met analytische cookies krijgen we inzicht in hoe u gebruik maakt van PerTazza.nl (en echtekoffieopkantoor.nl). Hiermee kunnen wij onze website verbeteren. Analytische cookies houden bij hoe vaak promotionele content is bekeken en voorkomen dat u te vaak dezelfde advertentie ziet. PerTazza heeft conform de EU-richtlijnen en de General Data Protection Regulation (GDPR) een bewerkingsovereenkomst met Google gesloten en heeft het delen van gegevens met Google uitgezet. Wilt u voor al uw internetactiviteiten voorkomen dat uw gegevens gebruikt worden door Google Analytics, dan kunt u de Google Analytics Opt-out Browser Add-on installeren voor uw webbrowser. Voor meer informatie met betrekking tot hoe wij omgaan met uw privacy, zie onze Privacyverklaring (PDF).