Waterbar
1 tap,
3 types of water
Hot, cold and sparkling water from one tap.
The most efficient alternative to a traditional water cooler or hot water tap.
A unique concept for the office that contributes to your sustainability goals.
Be Blue!
A sustainable solution offering you
the best water in the office!
Complete water bar for € 155 per month all-in
including tap, equipment, service and a guarantee of
1,2 million glasses of water donated in a third world country!
THE BEST ALTERNATIVE
FOR A WATER COOLER
OR HOT WATER TAP
PerTazza Made Blue Waterbar
The best water solution
for your office
Pure and filtered:
The PerTazza – Made Blue 3-in-1 tap is available in 2 variants: with optimum filtration (descaling and activated charcoal filter) or with premium purification via the patented RODI system (Reversed Osmosis with De-Ionisation). RODI removes 99.99% of all contamination from your water. This provides your visitors and employees with the purest water.
Hot:
The PerTazza Made Blue 3-in-1 tap always provides you with water at 98ºC. Your espresso machine will last longer because you are no longer using it for tea. This is more sustainable and the water is at a more suitable temperature for tea.

Chilled and Sparkling:
Indulge your visitors and employees with chilled sparkling water directly from your PerTazza Made Blue 3-in-1 tap. Add flavour to the occasion with the delicious organic syrups by Walden.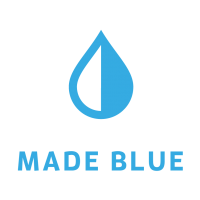 CONTRIBUTING TO YOUR SUSTAINABILITY GOALS
1  = 100
Clean drinking water is a primary necessity of life and inextricably linked to coffee. That is why PerTazza has entered into a partnership with Made Blue, a foundation that provides clean drinking water in countries where this is not self-evident.
Made Blue ensures the availability of clean drinking water in developing countries on behalf of Pertazza and provides measurable results. of water provides 100 glasses of clean drinking water in a developing country.
100 people join you every time you drink a glass of water. For a company with 50 employees this means that 5000 people in a developing country are drinking clean water with you.
Provide a village with clean drinking water!
_______________
EXAMPLE
How your company can
provide a village with clean water.

_______________
50 employees


drink an average of
5,000 glasses per month
=
60,000 glasses annually


in the office




&


6 million glasses


in a developing country
When you place a PerTazza Made Blue Waterbar you donate 100 glasses of clean drinking water for every glass of tea or water that is drawn! In the above example, this means that after 6 years, more than 36 million glasses of clean drinking water have been donated in a developing country and that 5,000 people are drinking together with your employees. That is at least a village!
YES,

Make me Blue!
Door deze site te gebruiken gaat u akkoord met het gebruik van cookies. Meer informatie
PerTazza gebruikt cookies om u een zo goed mogelijk site bezoek te laten ervaren. Door onze site te gebruiken en/of door cookies te accepteren gaat u akkoord met het gebruik van functionele, analytische, tracking cookies. Functionele cookies zorgen ervoor dat de site goed werkt. Denk bijvoorbeeld aan cookies voor onze zoekfunctie. Met analytische cookies krijgen we inzicht in hoe u gebruik maakt van PerTazza.nl (en echtekoffieopkantoor.nl). Hiermee kunnen wij onze website verbeteren. Analytische cookies houden bij hoe vaak promotionele content is bekeken en voorkomen dat u te vaak dezelfde advertentie ziet. PerTazza heeft conform de EU-richtlijnen en de General Data Protection Regulation (GDPR) een bewerkingsovereenkomst met Google gesloten en heeft het delen van gegevens met Google uitgezet. Wilt u voor al uw internetactiviteiten voorkomen dat uw gegevens gebruikt worden door Google Analytics, dan kunt u de Google Analytics Opt-out Browser Add-on installeren voor uw webbrowser. Voor meer informatie met betrekking tot hoe wij omgaan met uw privacy, zie onze Privacyverklaring (PDF).