Step 2:
A FREE
Espresso Machine
We will place a FREE WMF or JURA espresso machine when you decide to serve Buscaglione coffee.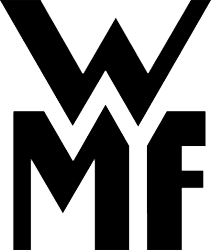 WMF has been market leader for over 125 years with the highest quality espresso machines. Years of innovation have made WMF a reliable supplier of stylish and robust espresso machines offering the perfect preparation of your favorite coffee specialty.
View all WMF espresso machines >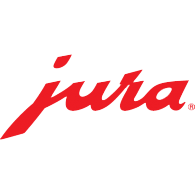 Since 1931, the Swiss manufacturer JURA has been a pioneer in the innovative development of fully automatic espresso and coffee machines. This expertise results into an unprecedented cup of coffee when using Buscaglione beans.
View all Jura espresso machines >
[one_whole]
A FREE espresso machine
and the best coffee beans
for a fixed price per cup, all-in?
Premium coffee deserves
an excellent espresso machine
PROVEN QUALITY:
The quality of your espresso machine is an essential factor to achieve an optimal result in your cup. That is why PerTazza only works with reliable brands.
WMF & JURA:
WMF and Jura offer you the most reliable quality. All espresso machines in the PerTazza range have proven themselves in terms of quality and appearance and are optimally tailored to the beans of Buscaglione.
REAL-TIME INSIGHT WITH RDA:
WMF's espresso machines can be equipped with the revolutionary RDA (Remote Data Access) technology. This enables automatic stock management and gives you real-time insight into your consumption and maintenance issues.
Door deze site te gebruiken gaat u akkoord met het gebruik van cookies. Meer informatie
PerTazza gebruikt cookies om u een zo goed mogelijk site bezoek te laten ervaren. Door onze site te gebruiken en/of door cookies te accepteren gaat u akkoord met het gebruik van functionele, analytische, tracking cookies. Functionele cookies zorgen ervoor dat de site goed werkt. Denk bijvoorbeeld aan cookies voor onze zoekfunctie. Met analytische cookies krijgen we inzicht in hoe u gebruik maakt van PerTazza.nl (en echtekoffieopkantoor.nl). Hiermee kunnen wij onze website verbeteren. Analytische cookies houden bij hoe vaak promotionele content is bekeken en voorkomen dat u te vaak dezelfde advertentie ziet. PerTazza heeft conform de EU-richtlijnen en de General Data Protection Regulation (GDPR) een bewerkingsovereenkomst met Google gesloten en heeft het delen van gegevens met Google uitgezet. Wilt u voor al uw internetactiviteiten voorkomen dat uw gegevens gebruikt worden door Google Analytics, dan kunt u de Google Analytics Opt-out Browser Add-on installeren voor uw webbrowser. Voor meer informatie met betrekking tot hoe wij omgaan met uw privacy, zie onze Privacyverklaring (PDF).